Meet Ginger Brandy, named for my stepdad's favorite drink. She's a cutie and yes, she loves attention just as much as this may lead you to believe.
Next up, mett Casey Elizabeth, named by my brother whom has raised her from a tiny puppy. She is NOT tiny anymore. She moved the couch cushion and gathered my mom's bathrobe off of her bed to make a comfortable bed for herself.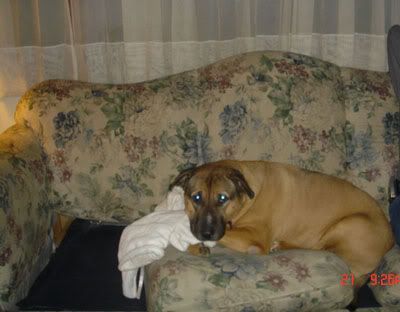 When I had mono, they slept with me on the couch. <3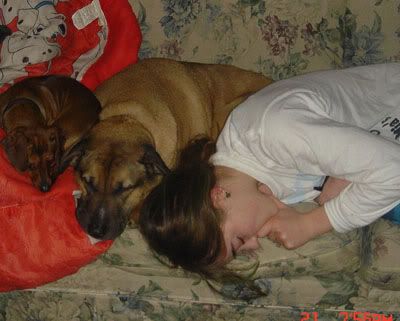 This is Cinderella, aka Cindy-Brella. She's the devil cat. I'm still convinced that she's plotting all of our doom. Don't even stop to think "Aw, poor cat. Look how ragged she looks..." Last time we brought her to get groomed, she broke skin of three different people.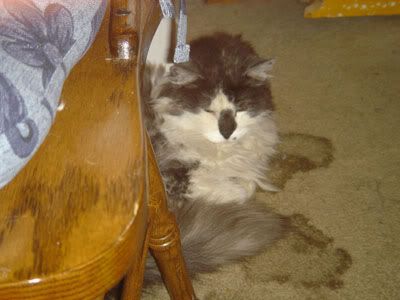 Oh, and here's Moe. My brother's, of course.
There were more pets but...well, we just had a few losses at once in my house. We lost my hamster, Death and all three of my brother's mice and his lizard as well as the crawfish and the beta. Don't worry, this isn't all in the same day. it's over a 3 week span but still...Right now, our rabbit is on vacation at my brother's girlfriend's house but he'll be back soon. That's all.