<small>
<b>name.</b> Mariliis
<b>age.</b> sweet 16
<b>location.</b> Estonia
<b><i>list ONE per each.</i></b>
<b>hobby.</b> Modeling
<b>band.</b> Black Eyed Peas
<b>movie.</b> War Of The Worlds
<b>tvshow.</b> Big Brother
<b>book.</b> LOTR
post a bad picture of yourself.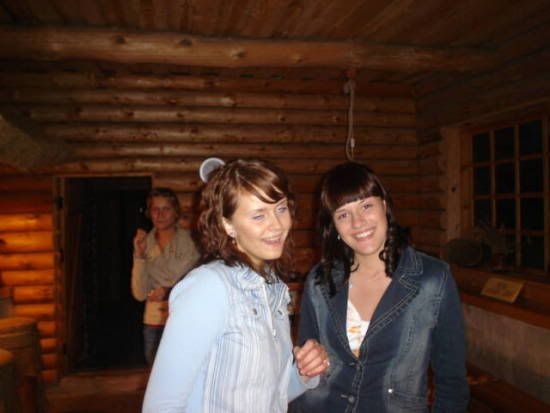 Im on the left.
<i><b>YOU</i></b>
<b>describe yourself in one word.</b> Outgoing
<b>one thing you cant live without.</b> My Phone
<b>an interesting fact about yourself.</b>
who did you promote us to? (this is not mandatory; however, it will probably help earn you more yes votes)
promotional banners --> found in userinfo. http://www.livejournal.com/users/cybercassie/315444.html?view=1270324#t1270324
how did you find out about this community?
anyang
are you a member in any communities that are sisters to us? nope
(if you are, you get three automatic yes votes. if youre not sure, check our userinfo.)
<p>
<b>pictures.</b>
post 3+ pictures, & point out which one you want for the members page.
Modelin

Bikinis
I luv my new sunglasses!
I would like 2 see the 3 pic.if i get accepted.